Bregy Elementary School
At Bregy we provide all our Bregy students with the skills necessary to succeed and excel in their future. We focus on academics, technology, the arts, science and social skills. We provide access to the latest technology across all grades K through 8. Our children are motivated to learn and passionate about sharing their ideas. We empower our students to be lifelong learners and discover new experiences.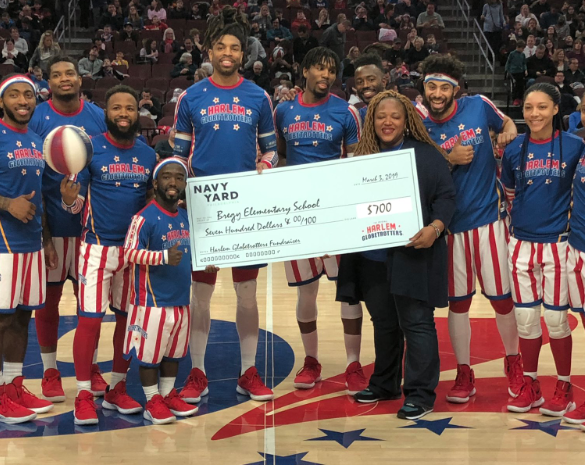 Harlem Globetrotters raise money with Bregy School!
IMPORTANT DATES:
March 1: Early Dismissal for students
March 5: Kindergarten Open House 9:30-11 AM
March 6: Junior Achievement K-5
March 7: Restorative Justice Training 8:45-10 AM
March 8: Career Year for 7th Grade 9:30 AM
March 12: SAC Parent Meeting 9:00 AM & 3:15 PM
March 13: Franklin Institute Trip 6th Grade
March 18: Conservation Caper 10:00 AM
March 20: First Day of Spring
Dear Bregy Family,
This year at Bregy we will focus on improving academics through interventions and instruction, attendance and lateness, and our school culture/climate.  Included on our website you will find important information regarding Bregy school policies, school uniform, parent compact, and our school's handbook.
Please follow us on Twitter @BregySchool for updates and to hear about the wonderful things happening at Bregy School. I invite all parents to join us as partners in their child's education. Please feel free to contact me at any time on behalf of your child (sgwarthen@philasd.org). Your suggestions and concerns are of great importance to me. I look forward to continuing to work with you during the remainder of this school year.
Sincerely,
Shakeera Warthen
Follow the link below for important Bregy reminders and updates: Important Updates